---

On Tuesday, September 24 the annual Fall Open House event was held. The evening began with a delicious dinner in the cafeteria. Faculty and returning families spent time socializing and eating their meal with new parents and students.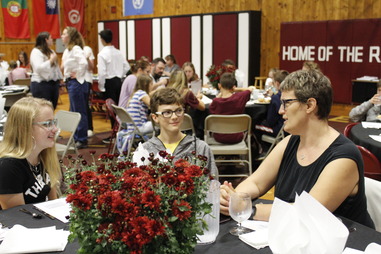 Head of School Mr. McBrine opened the evening with a warm welcome and news of the upcoming WA mobile app launch. Associate Head of School Mr. Reynolds also spoke to families about Washington Academy students and their strong commitment to the school. Student ambassadors were demonstrating this commitment as they were busy filling water glasses and clearing tables. After dinner, guests were invited to the Gardner Gymnasium to meet teachers and learn more about WA curricula.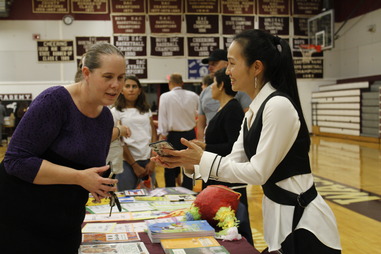 Chinese teacher Mrs. He sharing her curriculum with a parent.
In an effort to promote healthy lifestyles, the Good Shepard Food Bank also attended the event. Parents and students were encouraged to take home complimentary produce. University of Maine 4-H Cooperative Extension Professor Jen Lobley presented the 4-H Tech Changemaker Program. This summer Washington Academy students participating in the Tech Changemaker Program harvested 900 pounds of produce from the WA garden and delivered it to the Machias Food Pantry.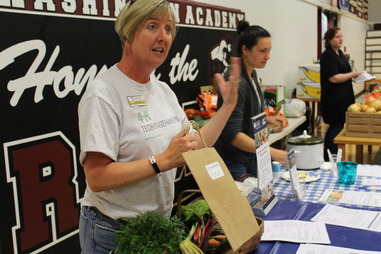 Mrs, Lobley presenting the 4-H Tech Changemaker program.
Special thanks to the WA Guidance Department, Student Ambassadors, Faculty and Food Service for organizing such a great community evening!
---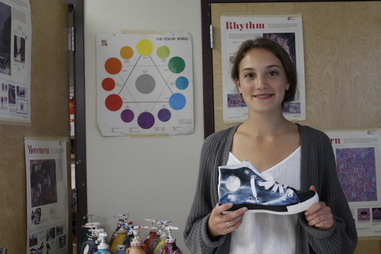 Meet Nia Aretakis!
Nia is a senior taking Honors Art taught by art instructor Mrs. O'Leary. This advanced course is designed for experienced student artists who want the challenge of complex and in-depth creative thinking and are preparing for a career in the arts.
Nia has taken all of the studio art classes offered at WA and is now planning to pursue a major in fashion design next fall. One of her favorite art projects is a 3-D replica of a hightop converse sneaker. The sneaker is made of canvas and painted with acrylic paint. Nia's piece is actually the mate to another student's artwork. Each student had to create contrasting themes. Nia's sneaker is painted in colors depicting the ocean and her partner's sneaker depicts the desert.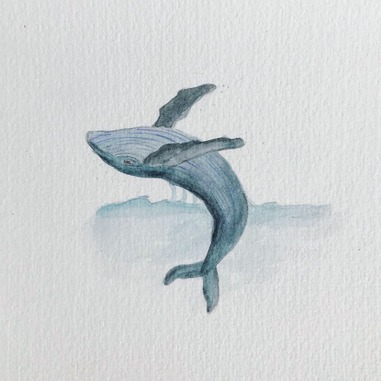 Nia's breaching whale, painted this summer using watercolor paints.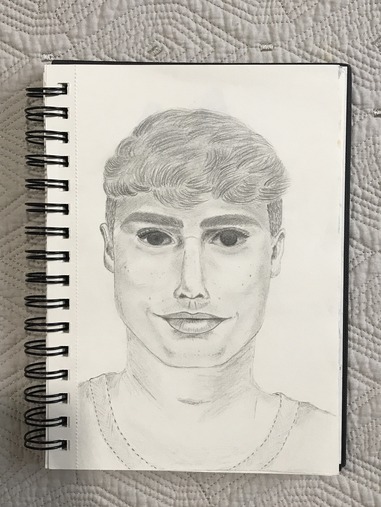 A pencil sketch of one of Nia's friends.
Mrs. O'Leary remarks about Nia's commitment to art, "Nia is a student that takes her time and puts a lot of thought into her work and assignments. She often goes above and beyond my expectations to convey her talent and love of the craft."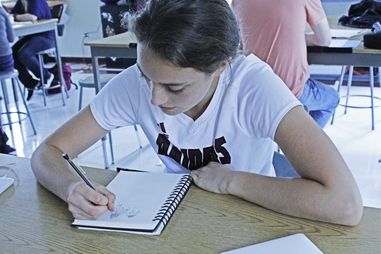 Mrs. O'Leary has created the Visual Art Student of the Month program to honor the accomplishments of WA artists. Nia's artwork will be displayed in the Fine Arts display case in the Gardner Gymnasium during the month of October. Stop by and check it out!
Honors Art students are now working on a project which incudes selecting an artist from the Renaissance period and modernizing the artist's work by reproducing it in their own style. To learn
more about the Washington Academy Visual Arts Program please visit WA Visual Arts.
Congratulations Nia for being the September Visual Art Student of the Month!
---

Homecoming is only two weeks away! Spirit Week is scheduled to begin Monday, October 7 and will kick off the week-long celebration. The Homecoming Committee and new adviser Mrs. Murphy have been busy this week planning all of the fun.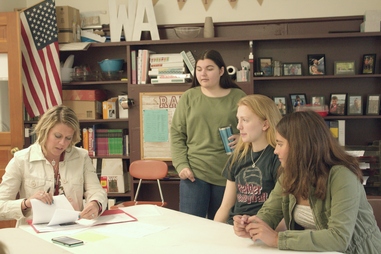 Spirit Week theme days will be as follows:
Monday, 10/7
Twin Day
Tuesday, 10/8
Meme/Vine Day
Wednesday, 10/9
Dress Like Your Favorite Teacher
Thursday, 10/10
Mismatch/Crazy Sock Day
\
Friday, 10/11
Dress In Team Colors
Freshman - Maroon, Sophomores - Blue, Juniors - Black, Seniors - White
Also, during Spirit Week students will have the opportunity to play Minute to Win It games at locker break and participate in a school-wide pep rally Friday afternoon.
Friday evening activities will begin with a 5:00 parade which will march along the East Machias River and end on campus. Raider football will then take the field at 7:00 p.m. to play the Mattanawcook Lynx. A bonfire gathering will begin immediately following the game and conclude the evening.
The fun will continue on Saturday when Raider Volleyball plays the Yarmouth Clippers in the Gardner Gymnasium. The matches will begin at 1:00 pm.
A Homecoming dance for students will end the festivities Saturday evening from 7:00 p.m. - 10:00 p.m. in the WA cafe. Come out and join the fun!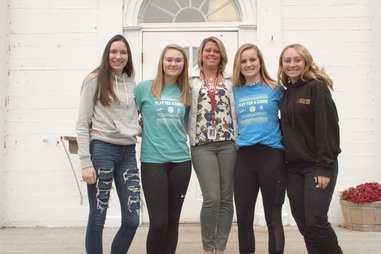 Homecoming Committee Members (L-R): Juniors Lucy Kilton, MacKenzie Cates, Adviser Mrs. Murphy, Juniors Lauren Hall, and Emma Fitzhenry. Not Pictured: Sophomore Tina Pham, and Juniors Morgan Schwinn, Natalia Kempthorne-Curiel, and Alex Morgan
---



Keep Up With Our Sports Teams
For up-to-date athletic information check out
---