---

On Friday, November 8 the STARS students hosted their annual senior citizen and veterans lunch. The group served a delicious lunch while guests socialized and celebrated the veterans' holiday.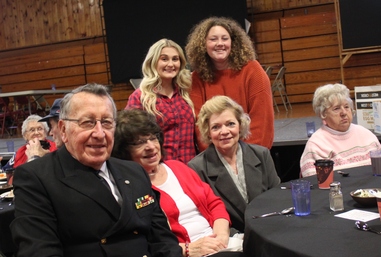 The afternoon celebration following lunch included a very special dance and music performance in honor and memory of the great veterans in our community and country. Music instructor Mrs. Atkinson's song selection included the patriotic favorites, My Country Tis of Thee, Armed Forces Branch Theme Songs, and of course The Star-Spangled Banner. Music soloists included Senior Joelle Bronson, Freshman Sarah Neal, Junior Nick Luuring, and Sophomore Noah Carver.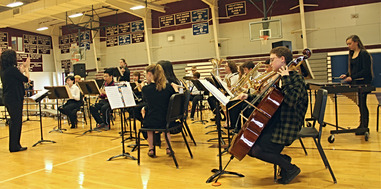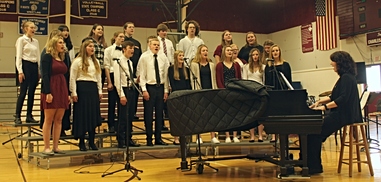 The program this year included a guest dance performance by members of the U.S. Coast Guard and Washington County Sheriffs' Department. Three of the performing deputy sheriffs happen to be WA alums, Toni Bridges '15, Matt Carter '13, and Timmy Mace '01.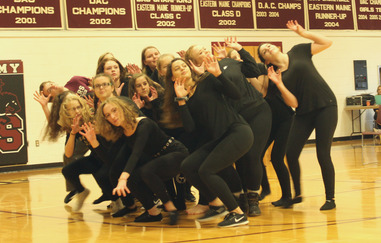 Cultural Dance Instructor, Gina Finn, warmly remarks about the collaboration, "We are so thankful that the deputy sheriffs and the Coast Guard were willing to join our Cultural Dance Class for a fun performance! I think it is important for our students to create positive relationships with our community members and especially with those they may need to call on for help one day."
Special thanks to all of the veterans who have served and honored our great country!
For additional WA Veterans Day Celebration photos please visit Veterans Day Celebration 2019
---

Congratulations senior Haley Cherry for receiving the Daughters of the American Revolution (DAR) Good Citizens Award. This award is in recognition of a student who possesses the qualities of dependability, service, and participation in the home, school, and community.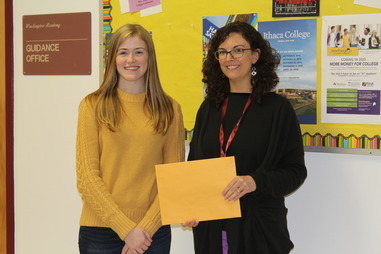 Senior Haley Cherry receiving the DAR Good Citizen Award from Guidance Director Mrs. Morris.
As a DAR Good Citizen Haley completed a personal essay this week about the three DAR qualities and how they relate to her extracurricular activities. She also participated in a digital writing assignment on a topic in which she was given two hours to complete her response. Haley's topic was how she could energize the youths of America to be effective citizens. The completion of these DAR requirements now qualifies Haley as an official DAR scholarship candidate.
Haley states, "I feel very honored to be chosen as the 2019 DAR Good Citizen. I am so thankful to have been nominated and awarded this honor by WA faculty and my fellow seniors."
Currently, Haley participates in an independent study at Elm Street Elementary School where she works with children. Upon graduation, Haley will continue her passion for making a difference by pursuing a degree in elementary education. She is planning to attend the University of Maine at Orono in the fall of 2020.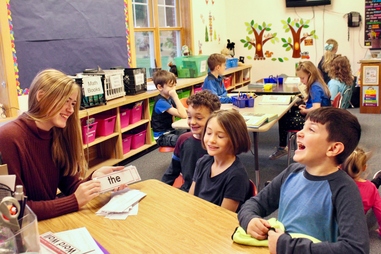 Congratulations Haley Cherry!
For more information on becoming a DAR Good Citizen please visit DAR .org
---

Prom prep in November? Absolutely! The 2020 prom will be held on Saturday, May 16 and the first planning session was held on Tuesday, November 4. There are approximately seven months before the big event and a lot to plan! This first meeting led by prom adviser Mrs. Murphy included an energetic group of 12 junior class members and their parents.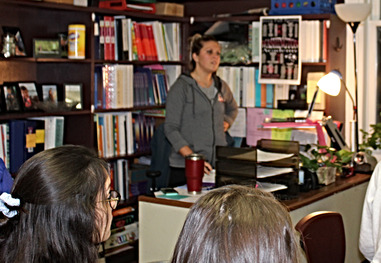 The event planning process will be student-centered with prom committee members meeting monthly to make important decisions regarding the selection of a theme, photographer, DJ, food, and decorations. It is a great hands-on experience in planning, budgeting, negotiating, working with others, creativity, and school spirit!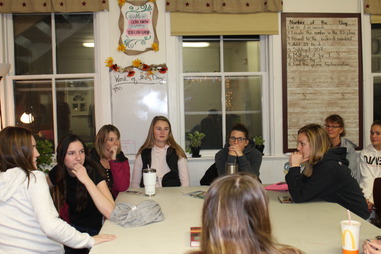 Juniors Emma Griffin, Lucy Kilton, MacKenzie Cates, and Lauren Hall exchanging prom ideas.
Adviser, Mrs. Murphy is currently working on an efficient method of polling the junior class for the selection of 12 junior court members. Prom 2020 court members will be revealed in early spring.
There is plenty of time to join the fun! Interested members of the Class of 2021 should stop by and see Mrs. Murphy in the Old Academy.
---




Keep Up With Our Sports Teams
For up-to-date athletic information check out
---