---

It has been a festive week for students and staff. Each day hallways and classrooms have been filled with excitement. Students have been celebrating spirit week by dressing for designated theme days. Teachers even joined in the fun!
Minute to Win It Games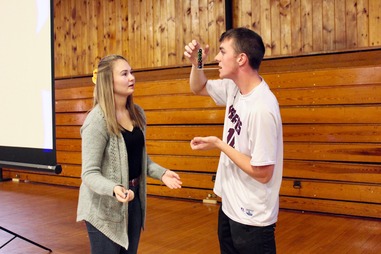 Above L-R: Juniors MacKenzie Cates and Tyler Look
The WA guidance department provided Minute to Win It games during locker break. Each WA class earned points for participating in daily events. The class with the most points will receive hot chocolate and a Dunkin Donut breakfast next month.
Monday, October 7 Twin Day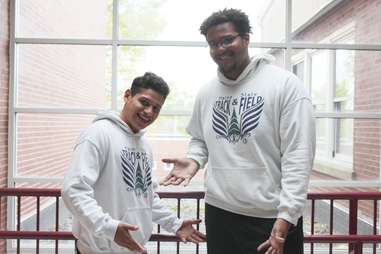 Above L-R: Seniors, David Flores and Marek Veal
Tuesday, October 8 Meme/Vine Day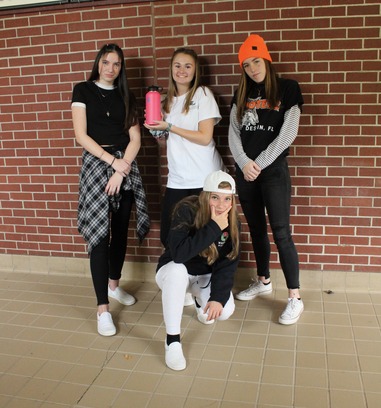 Above L-R: Front Row: Junior Michon Whitney, Back Row: Juniors Lucy Kilton, MacKenzie Cates, and Emma Griffin
Wednesday, October 9 Dress Like Your Favorite Teacher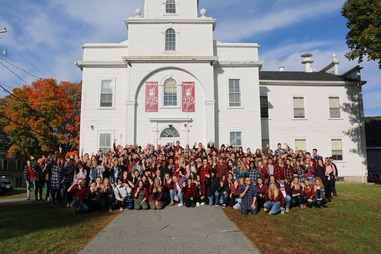 Above: Students and staff wearing plaid in honor of Mr. Holmes.
Spirit Week was extra special this year as the entire school dressed in plaid on Wednesday in support of beloved science teacher, Mr. Holmes. Mr. Holmes is just beginning a battle with Stage 4 Cancer. The amount of plaid worn to school was overwhelming!
Thursday, October 10 Crazy Sock Day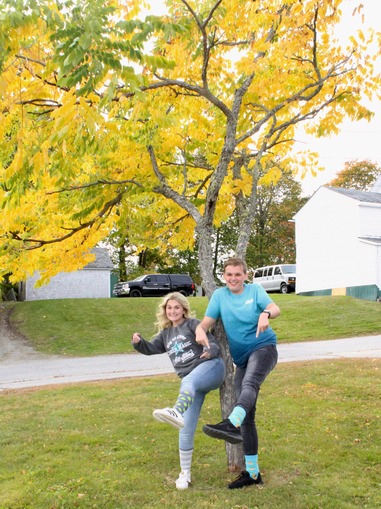 Above L-R: Seniors Kisten Kilton and Ryan Conley
Friday, October 11 Class Color Day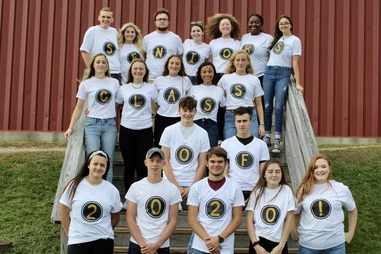 Above Top to Bottom L-R: Seniors, Ryan Conley, Kisten Kilton, Noah King, Joelle Bronson, Logan Richards, Marilyn Mubang, Kaia Smith, Rachel St. Louis, Jamie Fairchild, Nia Aretakis, Mikaila Loughlin, Riley Fraser, Greg Moulton, Zain Fitzsimmons, Claudia Brown, Anderson Currier, Jon Bragg, Abby Harmon, and Elizabeth Graham.
---

On Tuesday, October 8, David Francisco stopped by Washington Academy and spoke to students about making good choices. David represents the organization, Choices Matter. His presentation included his own experience with life choices and a musical performance.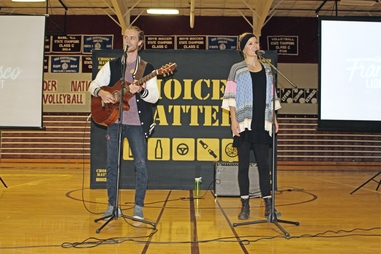 The Choices Matter program works with the Department of Public Safety, Maine Bureau of Highway Safety about educating young people about making good choices throughout their lives. David Francisco shared his personal story about being the victim of a distracted driving incident. He spoke and sang about choosing to be positive when faced with adversity. In 2016, David suffered a spinal cord injury that paralyzed him from the waist down. Because of his choice to remain positive about his circumstances he has been able to walk again.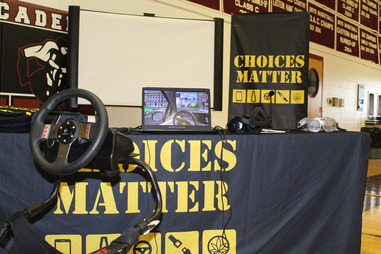 The Choices Matter assembly concluded with students participating in a demonstration of distracted driving. Many students jumped in line to try virtual reality goggles and a steering wheel to simulate a distracted driving experience.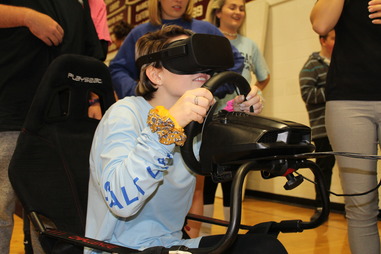 Above: Senior Joelle Bronson participating in a simulated distracted experience.
Special thanks to Choices Matter and David Francisco for presenting such a meaningful message!
---

Over the past few weeks, students have been busy preparing for class elections. The halls have been filled with personalized campaign posters containing catchy slogans and creative artwork.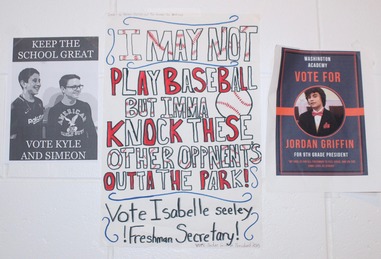 On Thursday, October 3, classes met and listened to candidates' campaign speeches during school-wide meetings. Immediately following campaign speeches, students voted for their favorite candidate.
WA is pleased to announce the 2019-2020 class officers by grade:
Freshman Class Officers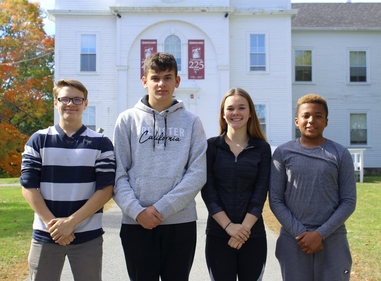 Above L-R: President Kyle Lund, Vice President Landen Farrell, Secretary Isabel Cates, Treasurer Kauai Evans
Sophomore Class Officers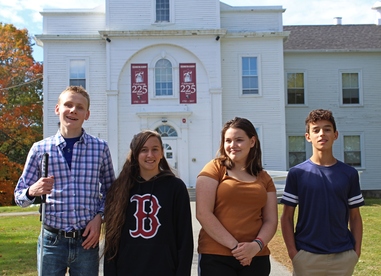 Above L-R: President Noah Carver, Vice President Hannah Maker, Secretary Aviva Bridges, Treasurer Rowan Morris
Junior Class Officers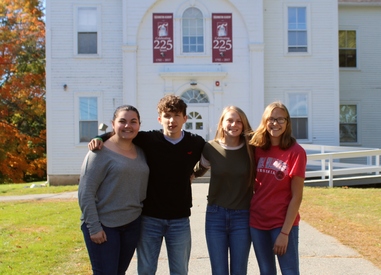 Above L-R: President Alex Morgan, Vice President Ethan Graham, Secretary Lani Sprague, Treasurer Naomi Curtis
Senior Class Officers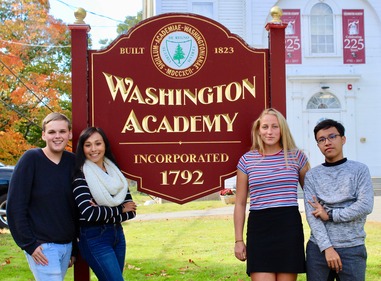 Above L-R: President Ryan Conley, Vice President Mikaila Loughlin, Secretary Riley Fraser, Treasurer Nam Nguyen
Congratulations 2019-20 Class Officers!


Keep Up With Our Sports Teams
For up-to-date athletic information check out
---