Sophomores Ben Savage and Peighton Thibeault stopped by this week and left gift bags for every teacher at WA in celebration of National Teacher Appreciation Week.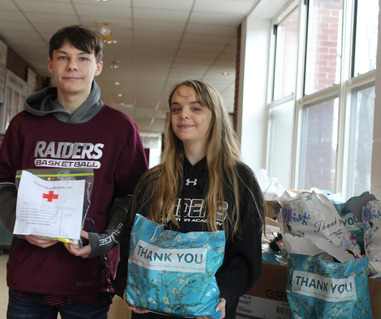 The students were asked by their parents to think of a community service project during distance learning. Ben and Peighton were most interested in doing something special for their teachers.
Each gift bag was customized to include items that each teacher would enjoy along with a handwritten card. Ben's mom Nickey, remarks, "The best part about stuffing the bags was the conversation between Ben and Peighton about each teacher." The students were heard saying, "Mrs. Lenfestey is such a sweetheart and easy to talk to. We feel terrible about Mr. Campbell's mom passing away. Mrs. McBrine is such a good English teacher and Mrs. Strand is our favorite Math teacher." The students continued with these types of comments as they went through the list of WA teachers.
It is heartwarming for Nickey to realize how much the students know and care about their teachers. For instance, Mr. Campbell's gift bag included a "grammar police" coffee mug and Mr. Schmitter's bag contained automotive items.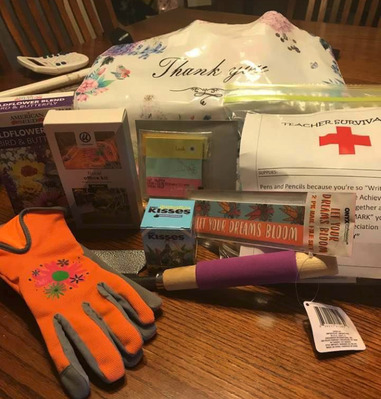 Ben and Peighton also provided survival items for teachers which included handmade face masks, sanitizer, and gloves. Both students attended Elm Street Elementary School and treated teachers to gift bags there as well. Over 75 bags were assembled and delivered between both schools!
Ben and Peighton have been busy with distance learning, assembling gift bags, working, dog walking, and playing games to pass time during the COVID -19 stay at home order.
Thank you, Ben and Peighton for your teacher appreciation and amazing kindness!
---

The last edition of the Raider Reader featured Mrs. Mercer's visual story A Typical Day at WA. Her creativity is in full swing again this month with a recent AP Literature assignment.
AP Literature students began reading The Great Gatsby by F. Scott Fitzgerald with Mrs. Mercer's creative assignment on their minds. Instead of writing the typical paper about a book, Mrs. Mercer challenged the students to come up with a 3-hour project that visually represented the book.
Project choices included an Instagram story depicting one of Gatsby's parties, an artistic illustration of a key element of the book, a video recording (performance art) of the student portraying a Gatsby character, a movie trailer video inclusive of music, an original movie art poster, a character journal as a Gatsby character, 3 Gatsby poems relating to the characters and scenery of the book, a photography project, an event map, a college poster a graphic novel, and a piece of hand-designed clothing representing the 1920s.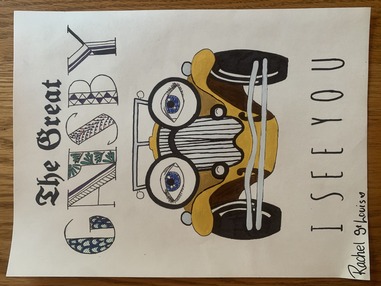 Senior Rachel St. Louis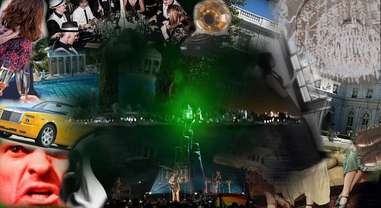 Senior Ele Maggiore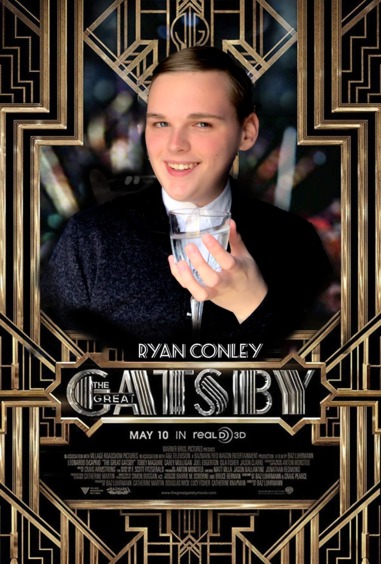 Senior Ryan Conley as The Great Gatsby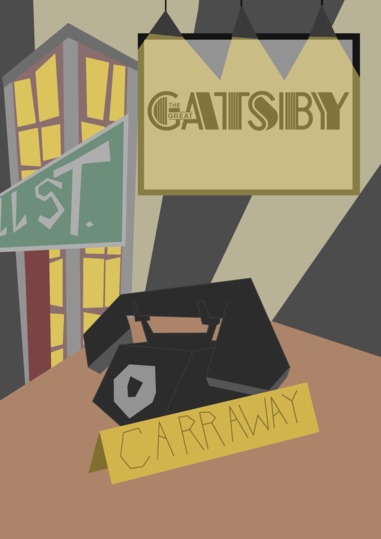 Junior Abel Dean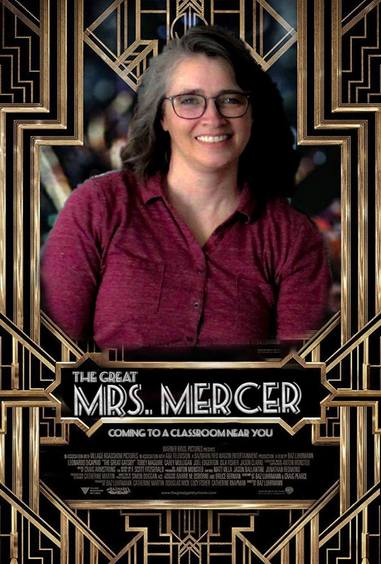 Thank you, Mrs. Mercer, for another great lesson in visual storytelling!
---

Washington Academy Proudly Announces the April Students and Employees of the Month
Awards are given monthly in recognition of those students and employees that have been selected as going above beyond expectations. Students are selected by staff and faculty. Employees are selected by students and parents. Award recipients receive a Pat's Pizza Gift Card.
April Students of the Month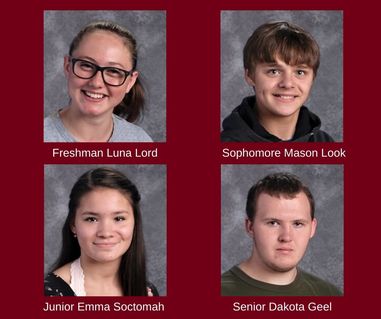 April Employees of the Month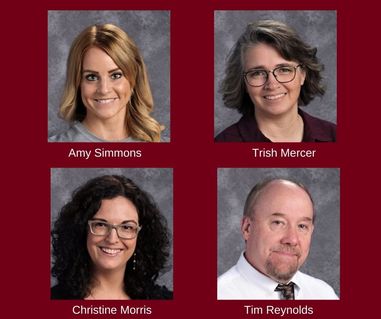 Congratulations April Students & Employees of the Month.
---


---