---

Sophomore Noah Carver was part of the Honors Performance Series, Concert Choir that performed at Carnegie Hall on January 30 - February 3, 2020. The Honors Performance Series takes place at Carnegie Hall and is a program designed for musicians to rehearse and perform under master conductors and have the opportunity to meet other like-minded musicians from around the world.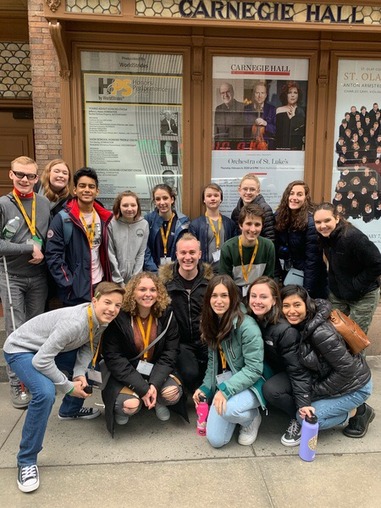 Noah was one of 200 others in the Concert Choir. He auditioned for a small ensemble when he got to the Honors Performance Series and was chosen for the part. This part required Noah to learn sign language and choreography. The concert choir rehearsed a total of 17 hours in 2.5 days under the direction of Dr. Jeffery Redding. Redding is an internationally renowned conductor and a Grammy Award-Winning Educator. Redding taught the students valuable life lessons and discipline during the short time they were with him.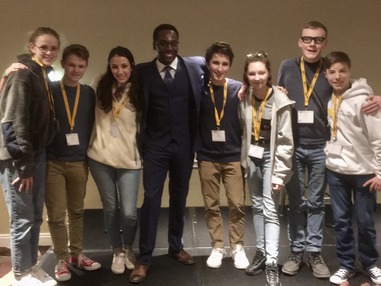 During the weekend, students were also given the opportunity to see a Broadway Show, celebrate on the cruise ship, The Spirit of New York, and visit New York's famous landmarks. The first night after rehearsal students were given the opportunity to see a Broadway show. Noah chose to see The Phantom of the Opera.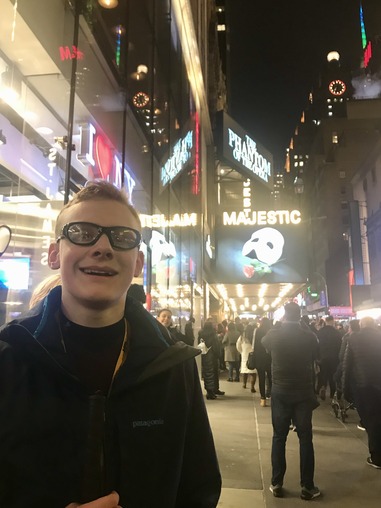 "It was an amazing experience! The concert choir was serious and focused rehearsing 17 hours in 2.5 days. The conductor, Dr. Jeffrey Redding, was inspirational. He made us laugh, taught us discipline & valuable life lessons, & helped us find depth & emotional maturity in the music. He frequently reminded us to sing to inspire, not to impress. As for Carnegie Hall, performing there exceeded my imagination! I'm grateful to have had this opportunity." ~Noah Carver
---

Anyone who knows Senior Marek Veal also understands his passion to play football! Marek has played Raider football for 4 years and has been awarded numerous performance honors including, WA Lineman of the Year, WA Defensive Player of Year, Little Ten Conference (LTC) First Team Offense, LTC Second Team Offense, and Penobscot Valley Conference (PVC) All-Academic Student-Athlete. His accolades, commitment to the sport, and the desire to play in the state of Maine led Marek to commit to the University of Maine Black Bears.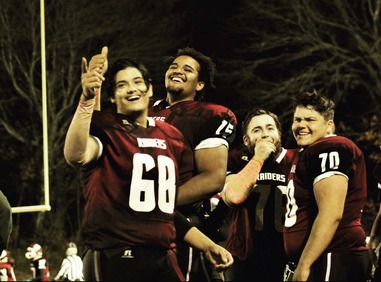 In the WA classroom, Marek enjoys math and science classes. This interest has been his inspiration to pursue a major in nursing. Currently, Marek is a WA Certified Nursing Assistant student and is completing his clinical hours at Downeast Community Hospital and the Machias Veterans Home. He is also an engaged member of the WA Students Teaching About Respect (STARs) group and the National Honor Society (NHS). Marek is looking forward to his fourth year on the WA Track and Field team this spring. He is the 2019 PVC Discus and Shot Put Champion.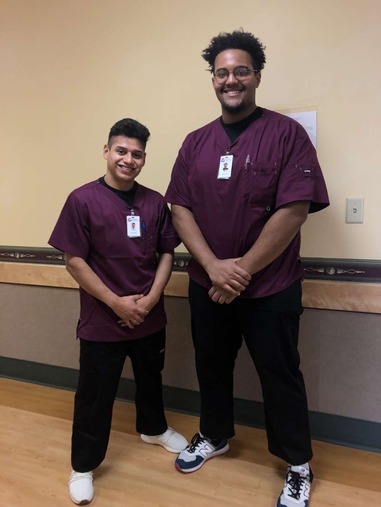 Above: CNA students Marek Veal and David Flores posing during their clinical hours at DECH.
Marek will spend his summer preparing to be a Maine Black Bear. He will also be representing Raider football at the Maine Shrine Lobster Bowl Classic being held on Saturday, July 18. Marek warmly remarks about his next chapter in football, " I am excited for the opportunity to play football after high school, especially in my home state!"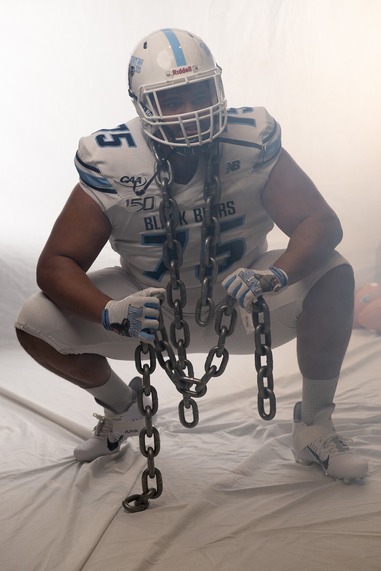 Good Luck Marek!
---

Cultural Dance students started the new semester participating in fun team building activities. Many of these activities involve complicated poses requiring coordination and trust amongst the dancers. The unit is a great way for new students to meet one another, problem-solve as a team, and establish dance chemistry. Dance instructor, Mrs. Finn uses team building activities to access strength, individual confidence, and student's willingness to perform dance tricks and flips for future dance numbers.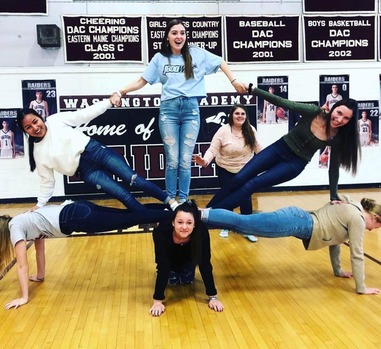 Dancers are now learning American dances which are primarily line dances. The class is also working on a group-choreographed rendition of Footloose and fusion line dances. These types of dances incorporate small solo pieces and tricks and flips that showcase individual strengths in the class.
On Sunday, February 9 fourteen cultural dance students will travel with Mrs. Finn to the Bangor Chinese School to participate in an annual Lunar New Year celebration. WA dancers will perform their favorite tinickling and Viennese waltz dances and enjoy Asian holiday food.
Mrs. Finn and her dancers will spend the next month rehearsing to perform at the WA 2020 Pops Night scheduled for Friday, March 27.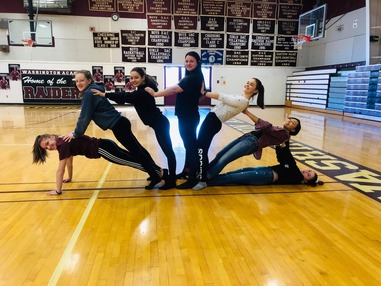 Break a leg WA cultural dancers!
---
Congratulations to all 2nd Quarter Honor Roll Students!
For a complete list of students please visit


Keep Up With Our Sports Teams
For up-to-date athletic information check out
---